The conference halls in our hotel are multi-functional and suitable for holding all kinds of business gatherings, conferences, banquets, seminars and meetings. They are equipped with state-of-the-art audio and video equipment and all the necessary requisites needed to hold a well-planned and orderly business event.
With their contemporary design and modern technology, our conference and banquet halls offer unique opportunities in Niš and southern Serbia in general.
Our 4 halls capacities depend on the type of event, as shown in the following chart.
GRAPHIC REPRESENTATION OF THE HALLS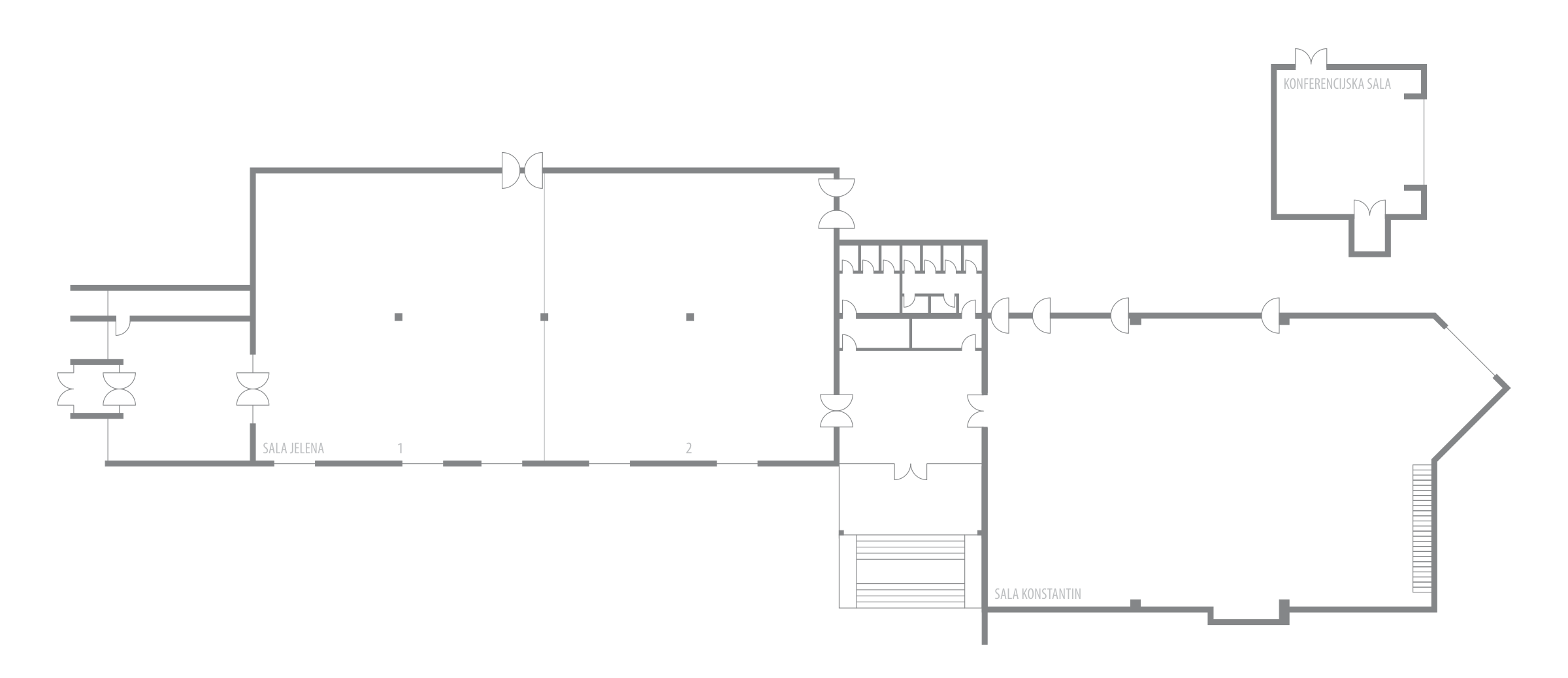 The technological equipment of the hall is set to meet the highest requirements. The halls have state-of-the-art multimedia technology, complete sound system with mixers, as well as fixed and mobile microphones, projectors, as well as all other equipment that enables different types of presentations, including video conferencing. Our guests also have at their disposal a FLIP CHART, movable writing walls – everything necessary for holding a modern and above all successful conference. For multilingual events, there are simultaneous translation booths. We follow the rapid development of modern technologies and provide our guests with the latest technological solutions accordingly.
Our halls offer the possibility of holding nearly all conferences, informative meetings, plenums, mini fairs and the like. Unique banquet events such as company anniversaries, birthdays, weddings, New Year's Eve parties and other types of celebrations and events can also be organized in our halls.
PHOTO GALLERY